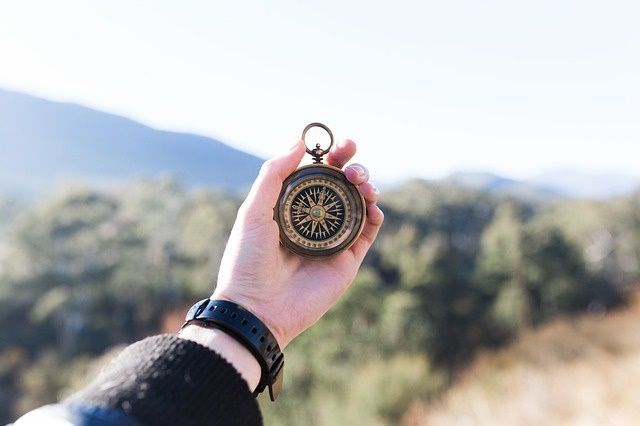 Ben jij 2018 vol energie gestart? Wat zijn jouw ambities en doelen voor dit jaar? Heb je daar eigenlijk een moment bij stilgestaan of ga je verder zoals je 2017 hebt afgerond? Het is zo makkelijk om weer op te gaan in de drukte. Ben je januari anders gestart, laat je je bijvoorbeeld niet meer leiden door de waan van de dag, leef en werk je vanuit wat je kan en wil – vanuit je talenten en passie?
Je bewust zijn van je talenten en deze benutten is mijn inziens de essentie om succesvol te kunnen zijn in je leven (zowel zakelijk als privé). Door mezelf te verbinden met mijn intuïtie, talenten, passie en missie en niet onbelangrijk daar ook eigenaarschap en leiderschap in te tonen, kan ik met trots terug kijken naar 2017. Een jaar waarin ik zowel persoonlijk, privé als zakelijk, een fixe groei doormaakte. In augustus breidde mijn gezin uit met een fantastisch tweede dochtertje, Zoë. "Hoe manage je dat Kim, ondernemen een jong gezin en dan toch ook nog een leuke moeder en vriendin zijn", was een veel gestelde vraag. Zakelijk zorg ik voor continuïteit en kwaliteit door het samenwerken met mijn alround medewerker Irene en business assistant Nicoline. Hierdoor kon ik volop genieten van mijn gezin en ook nog voorsteloffertes schrijven in mijn kraamtijd 😉
Zelf heb ik 2017 afgesloten door mijn successen te vieren, er écht bij stil te staan samen met mijn vriend in Parijs. Onder het genot van een heerlijk wijntje hebben we onze ambities en dromen met elkaar gedeeld en kort teruggekeken op 2017. Successen moet je vieren en van fouten mag je leren. Dan blijf je innoveren en ontwikkelen. 2018 ben ik energiek gestart. Hoe? Na quality time met mijn gezin, stond vorige week voor mij en 2B Unique in het teken van het inzichtelijk maken van mijn ambities, dromen en doelen voor 2018, zowel zakelijk als privé. Hoe? Ik ben gestart met mezelf de vraag te stellen: 'Hoe maak ik van 2018 mijn beste jaar?' en daar heb ik 5 vragen voor gebruikt. Lees ze hieronder.
JOUW KOERS IN 2018?
Hoe maak jij van 2018 een fantastisch stralend jaar, zowel privé als zakelijk? Ik deel graag een aantal interessante vragen met je die je kunnen helpen jouw jaar te creëren! Neem eens de tijd om ze serieus te beantwoorden. Het kan je enorm veel inzichten en resultaat op leveren:
Waar ben je het meest trots op in 2017?
Welke droom heb je voor jezelf gerealiseerd in 2017?
Wat zijn jouw dromen en ambities voor 2017?
Wat ga je nu doen en laten om jouw doelen en ambities waar te maken in 2018?
Als je in december 2018 een fotoboek hebt van dit jaar, wat staat er dan in? 😉
Wat zijn jouw acties om van 2018 jouw beste jaar te maken? Wat is je allereerste actie en waar zeg je vaarwel tegen? Kom in de actiestand. En remember: "Vier je successen en fouten maken is niet erg!".
Speciaal cadeau voor jou!!!
Wil jij in 2018 leiderschap ervaren vanuit FLOW en in verbinding staan en blijven met jouw potentieel? Vanuit jouw behoeften werken en leven zonder dat je energie verliest in politieke spelletjes, alle ballen hoog moet houden of je sporten weer eens afzegt voor een afspraak. Ik geef in januari 5 (gratis) inspiratiesessies cadeau! Een zeer gewaardeerd gesprek door velen die je voor zijn gegaan. Ik heb maar enkele plaatsen beschikbaar in mijn agenda, is dit voor jou? Meld je dan nu aan! Ik kijk er naar uit om je te spreken!

Ben jij een ambitieuze professional, leidinggevende of directeur die meer uit zichzelf en jouw team wil halen? Wil jij ook:
– Innerlijke rust, helderheid en focus
– een boost in je leiderschap, mindset en energielevel
– korte metten maken meet je blinde vlekken die werken als energielek
– meer FLOW in 2018
Ben jij bereid om in jezelf te investeren? Meld je dan nu aan voor een telefonische inspiratiesessie (tijdelijk gratis, normaal 147 euro) en plan een gesprek op een tijdstip naar keuze. Er zijn maar 5 plaatsen vol = vol. Tijdens dit gesprek ontdek je hoe jouw blinde vlekken je flow beperken en geef ik je 2 strategieën om meer FLOW te behalen in 2018. Aanmelden kan t/m zondag 28 januari.
Wat zeggen anderen over de inspiratiesessie?
De reacties van mensen die je voorgingen zijn fantastisch. Mensen zijn zeer enthousiast en dankbaar voor de eye-openers en helderheid & inzicht in hun blinde vlekken. Hierdoor voelen ze waar hun kracht ligt en zeggen ze vaarwel tegen oude patronen. Het heeft hen een flinke boost gegeven in de ontwikkeling naar een krachtige natuurlijke leider en het behalen van resultaten vanuit flow. Ze weten wat ze willen en maken ontspannen, krachtig en energiek keuzes en hebben meer impact.
Laat je ons nog weten wat jouw plannen en doelen zijn voor 2018! We horen het graag!
"Succesvol zijn is stralen vanuit innerlijke kracht en leiderschap"
Wil jij hier ook mee aan de slag, direct de verandering ervaren? Meld je dan aan voor een inspiratiesessie of neem bij vragen of behoefte aan sparren, gerust contact met ons op, contact@2b-unique.nl of 06-24420158.
Hartelijke groet, Kim