HÉT LEIDERSCHAP & FLOW EVENT!
WEET JIJ HOE JE JEZELF EN JE MEDEWERKERS IN FLOW KRIJGT? Flow, we lezen het inmiddels overal, maar hoe krijg JIJ als leider of ondernemer meer en makkelijker flow momenten? Een veel voorkomende vraag bij mijn klanten is dan ook "Hoe krijg ik mijzelf of team moeiteloos in flow, zonder al dat trekken of controleren? Het is zo vermoeiend." 
Flow, dat willen we toch allemaal wel!? Heb jij het makkelijk te pakken? Kan het beter, raak je het snel kwijt? Of jij hebt het wel te pakken maar je medewerkers niet. Ben je het harde werken en sleuren aan teamleden zat? Zit jij gezellig met je gezin op de bank of aan tafel met je mobieltje of laptop voor je, je mail te checken? Of ben je hardwerkend en succesvol, maar ben je er klaar mee om continue maar vanuit je ratio je leven te leiden?
Herkenbaar?
🔥Wil jij makkelijker zelf en met je team in de flow raken?
🔥Wil jij makkelijker flow ervaren en daardoor productiever, succesvoller en gelukkiger zijn? Zowel jij als je team?
🔥Wil je meer weten en DE tools in handen krijgen om als leider of ondernemer meer flow te creëren?
Kom dan 7 november naar HÉT LEIDERSCHAP & FLOW EVENT voor ambitieuze leider en ondernemers. Sta je al te popelen? Meld je dan hieronder snel aan. Er zijn maar 30 plaatsen beschikbaar. VOL=VOL.
Herkenbaar? 
Veel ambitieuze en succesvolle professionals, leiders en ondernemers willen groeien, flow ervaren en succes hebben. Maar hoe blijf JIJ in the lead? In de huidige maatschappij moeten we zo veel, veranderingen gaan razend snel en dan luisteren we niet meer naar onze innerlijke stem. We zijn vaak bezig met brandjes blussen en komen niet toe aan het werk dat er echt toe doet. Dit geeft ons mentale en fysieke stress. Veel professionals, leiders en ondernemers hebben een diep verlangen om volledig zichzelf te mogen zijn. Ze willen met hun snelle denken, schakelen en intense voelen optimaal excelleren. 
Herken je dit:
Je dag vliegt voorbij, je hebt het idee dat je achter de feiten aan loopt

Je bent succesvol, maar alle ballen hoog houden hebben invloed op je privé leven!

Of ben je  hardwerkend en succesvol maar ben je klaar om alsmaar vanuit je ratio je leven te leiden?

Wil jij een burn-out bij jezelf of teamleden voorkomen?

Geef je leiding aan een team, maar loopt het niet zoals je wilt?

Medewerkers lijken weinig initiatief te nemen en zijn onvoldoende betrokken.

Je hebt niet het gevoel dat de medewerkers de verantwoordelijkheid voelen voor de te behalen doelstellingen en resultaten.
WIL JIJ OOK MAKKELIJKER FLOW ERVAREN?
Hoe? Dat ga je in 1 dag leren tijdens ons waanzinnige event met topsprekers!
Meer en makkelijker flow graag!
Wil jij leiderschap ervaren vanuit FLOW en in verbinding staan en blijven met jouw potentieel? 
Vanuit jouw behoeften werken en leven zonder dat je energie verliest in politieke spelletjes, alle ballen hoog moeten houden of je sporten weer eens afgezegd voor een afspraak. Hoe zou het zijn als je als leider FLOW ervaart? En vanuit rust een team aanstuurt welke in FLOW zit?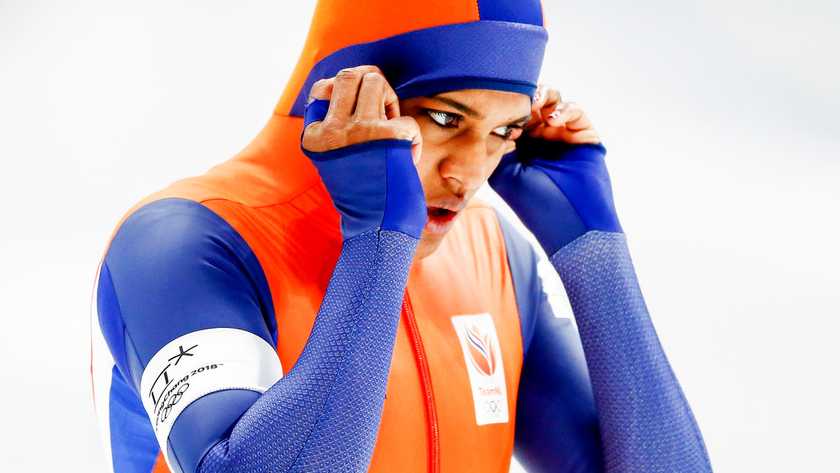 Ben jij een leider, ambitieuze professional of ondernemer en:
Wil jij een bevlogen, gemotiveerd succesvol team, zonder hoog ziekteverzuim, burn-outs en ongewenst personeelsverloop
Ben je klaar met je overvolle agenda en alsmaar rennen naar afspraken
Wil je weten hoe je jezelf en je team in een staat van FLOW kan krijgen
Wil jij acties en interventies beheersen welke jou en je teamleden in FLOW krijgen
Wat levert het event je op: 
Een uniek event in een intieme setting waar ambitieuze professionals, leiders en ondernemers zich onderdompelen in flow. Waar we wetenschap koppelen aan het direct ervaren van jouw kracht en flow als leider! 
WIL JIJ: 
Een dag waar je een onontkoombare boost in je leiderschap en flow krijgt.

De tools in handen hebben om flow te organiseren en dit ook echt ervaren? Zowel op leiderschap als op teamniveau.

De juiste mindset ontwikkelen voor succes

Contact met je authentieke kracht om de regie te pakken;

Verdiepend inzicht in jouw rol als leider, in je eigenheid, authenticiteit, je talenten en valkuilen
EN DAT MET: 
Inspirerende theorie m.b.t. leiderschapontwikkeling, EQ en (team)flow.

Concrete inhoud: natuurlijk leiderschap, flow, teamflow, en topsport

Direct toepasbare modellen: praktische handvatten en tips & tricks die je gelijk kunt toepassen

Verhoogd energieniveau

Reflectie op je eigen praktijk
Een waanzinnig programma met topsprekers uit de wetenschap, topsport en de inzet van paarden als krachtige katalysator.
Kim Schamp - Doornenbal MSc
Founder 2BUnique - coach trainer businesscoach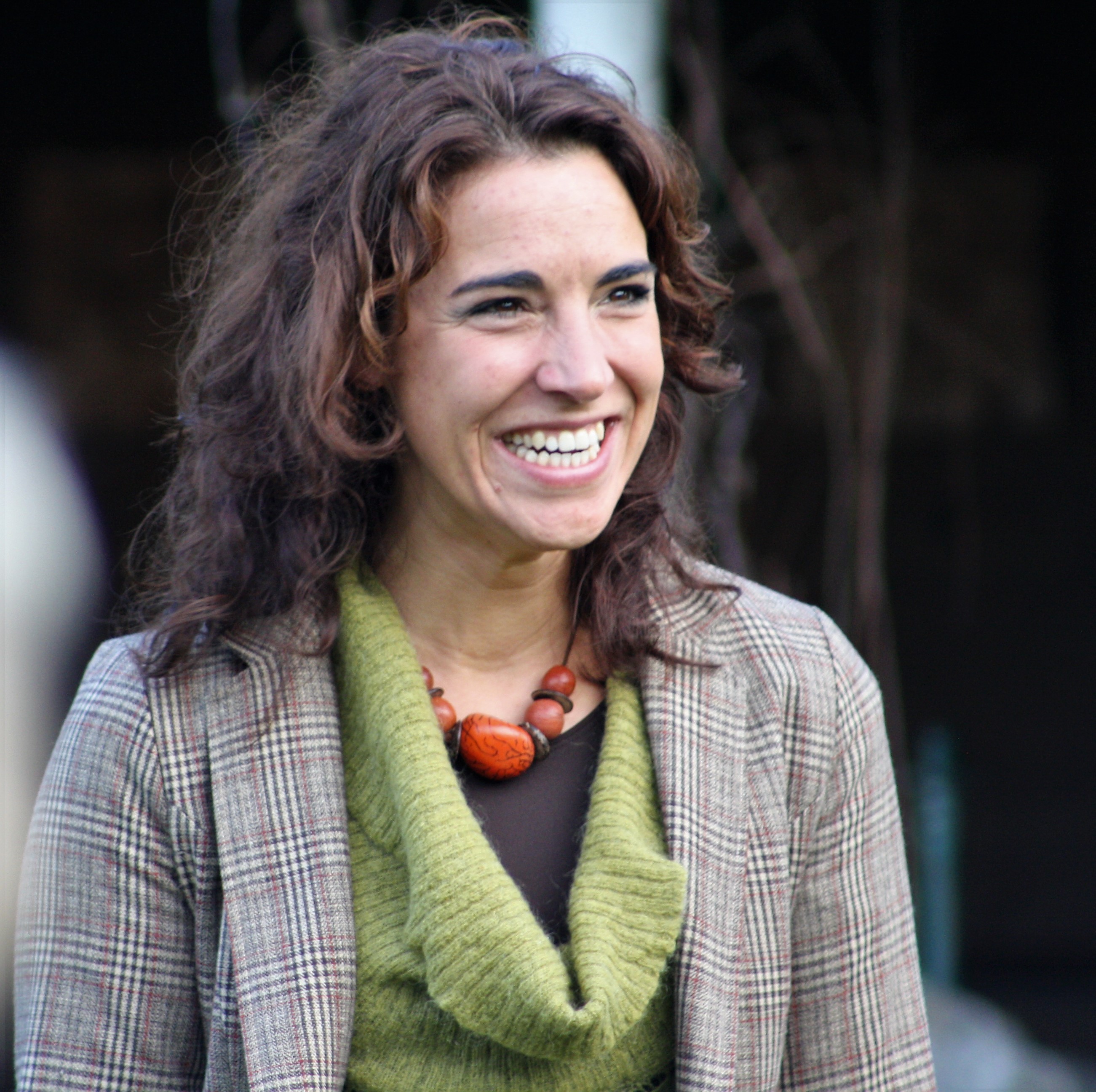 Kim Doornenbal is expert in natuurlijk leiderschap, Emotionele Intelligentie (EQ) en (team)flow. Mijn drijfveer is om mensen zelf de verantwoordelijkheid te laten nemen voor hun innerlijk leiderschap en te laten floreren vanuit hun passie en unieke talenten. Zodat ze krachtiger en succesvoller zijn, kunnen excelleren en een krachtig en energiek (werk en privé) leven leiden wat ze wensen. Als spreker is ze energiek, confronterend en zet ervaringsgericht leren in middels de inzet van paarden. Haar stijl is te omschrijven als onontkoombaar, no-nonsense, gigantisch effectief en duurzaam.
Dr. Jef van den Hout
Founder Flow Concepts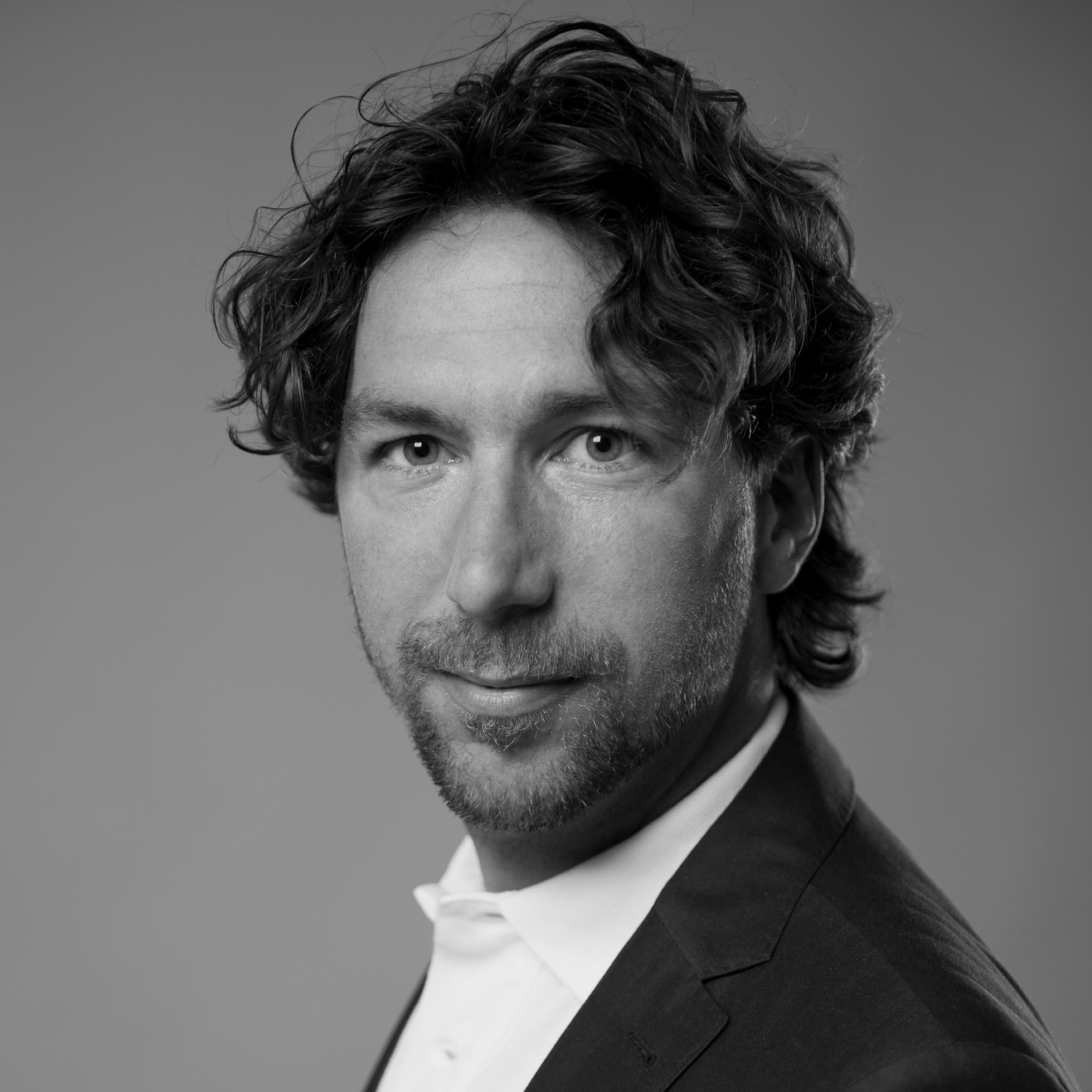 Jef van den Hout is in 2016 gepromoveerd. Zijn proefschrift beschrijft het theoretische concept 'teamflow'. Mathieu Weggeman was daarvoor zijn promotor en Mihaly Csikszentmihalyi onder andere zijn opponent. Jef studeerde psychologie aan de Universiteit van Tilburg en Architectural Design Management Systems aan de Technische Universiteit Eindhoven en ging daarna een aantal jaar aan de slag als strategie- en organisatieadviseur in de Woningbouwsector, totdat hij tot de ontdekking kwam dat flow is wat hem drijft.
Anice Das
Olympische Winterspelen - Topschaatster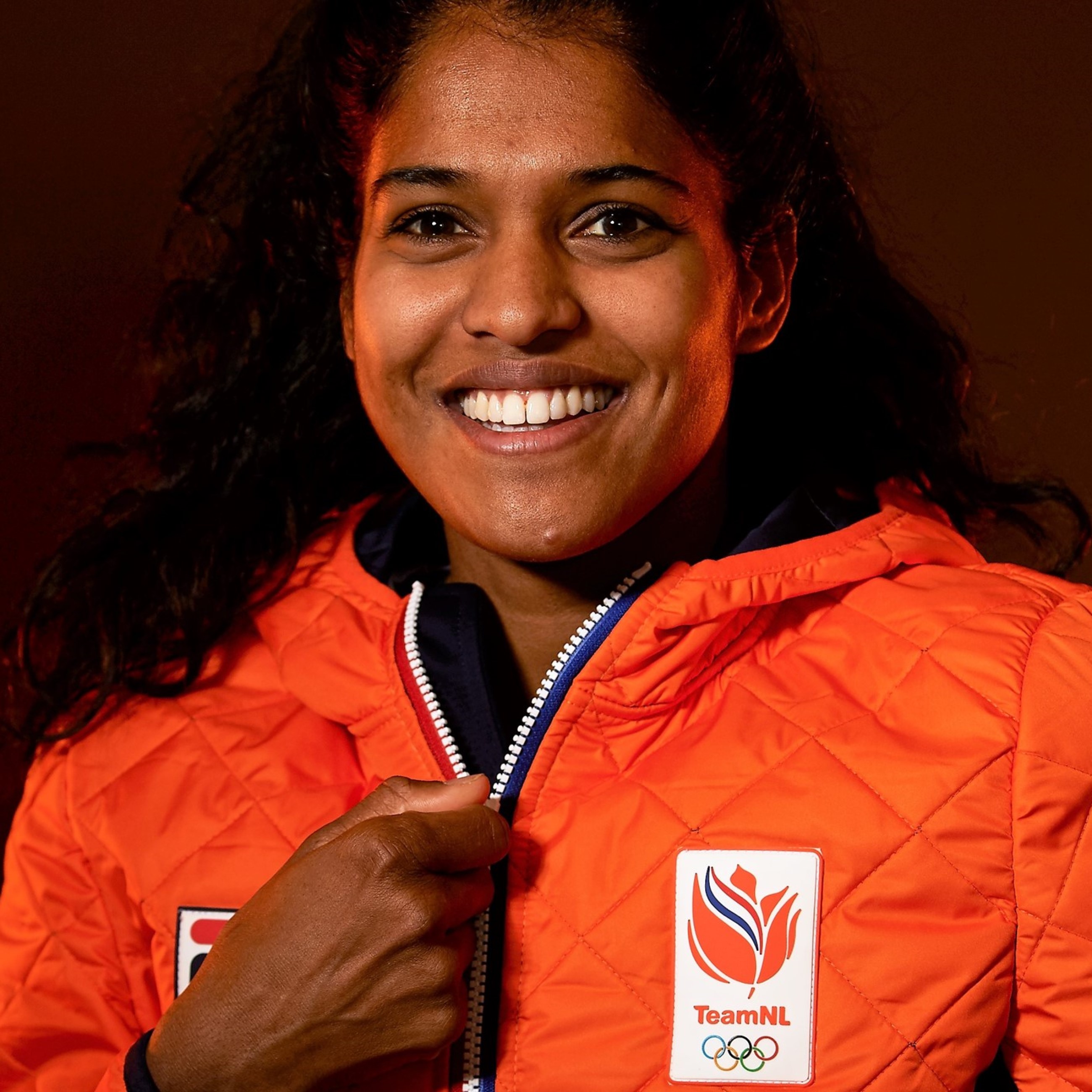 Succes is geen garantie, maar je kunt de kans op succes wel zo groot mogelijk maken. Dat betekent: goed je trainingen doen, discipline hebben en heel veel motivatie. Dat heeft Anice Das hele mooie momenten opgeleverd. Maar niet zonder slag of stoot. Zowel op sportief als op privégebied heeft ze moeilijkheden gekend. Tegenslagen horen erbij en het belangrijke is hoe je ermee omgaat. Door keuzes te maken is het gelukt om de juiste balans te vinden en door te pieken op het juiste moment plaatste Anice zich voor de Olympische Spelen en studeerde ze af als Pedagoog.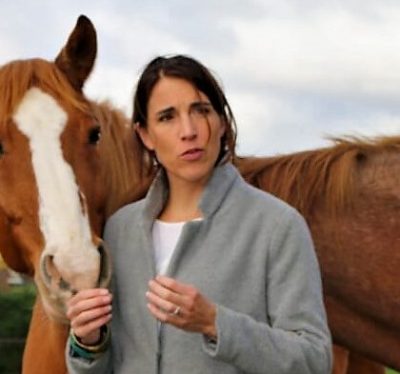 "Echte leiders hebben flow!"
Veel leiders en ondernemers werken knetter hard, sleuren aan teamleden die niet mee willen….. en hebben toch het idee dat het goed gaat en ze succesvol zijn.  Jij niet, jij wil doorbreken op een hoger niveau van leiderschap, jezelf en je omgeving verbazen omdat je spectaculaire resultaten haalt. Dat had nooit iemand verwacht…Ben jij zo een iemand, wil jij die stap zetten om dat te bereiken? Meld je dan aan voor ons event.
Ik ben Kim Doornenbal, oprichter van 2B Unique coaching & training en initiator van dit event. Ik heb al vele leiders en ondernemers ondersteund in het werken en leven vanuit innerlijk leiderschap, waardoor ze veel vrijheid, energie, flow en succes ervaren in hun zakelijke en privé leven! Dit met een uniek krachtig middel: de inzet van paarden. Paarden zijn bij uitstek EQ kenners! Een goed ontwikkeld EQ en SQ maakt je krachtiger en succesvoller. Sceptisch of angst voor paarden? Kom het ervaren! Graag tot 7 november. Hartelijke groet, Kim Schamp-Doornenbal 
Kim Doornenbal, organisator van dit event presenteert met gastsprekers op een snelle en effectieve manier hoe jij je leiderschap vergroot door het leren van paarden en hun kudde en de inzet van flow. Tevens ga je daadwerkelijk zelf ervaren wat de kracht van deze ervaringsgerichte manier van werken is tijdens een interactieve masterclass.  Het event is van 13.00 – 19.00 uur inclusief licht diner.  Je bent welkom vanaf 13.00 uur, het programma start om 13.30 uur.
13.30 uur: Kick-off  door dagvoorzitter Dr. Carolin Ossenkop (expert diversiteit in organisaties)
Masterclasses:
Masterclass: Leider met paardenkracht (Kim Doornenbal MSc). De introductie van jouw basis elementen als leider die bepalend zijn voor flow en succes.  Je hebt emotionele intelligentie (EQ) nodig om tot succes te kunnen komen en dat gaan we ervaren aan de hand van metaforen paard en kudde. Coaching met de inzet van paarden is een zeer krachtige methodiek welke wij inzetten bij de ontwikkeling van (executives), leidinggevenden, (project)managers, (directie)teams en ondernemers. Als managementinstrument brengt het jou in staat jezelf beter te kennen, inzicht te verkrijgen in je (on)bewuste gedrag en patronen. Wil jij je leiderschap en emotionele intelligentie verder ontwikkelen?
Masterclass: Teaming up to flow (Dr. Jef van den Hout). Heb jij een team in flow? Dat wil toch iedere leider en organisatie! Een team dat door uitzonderlijke samenwerking enorme prestaties neer zet. En daar ben jij als leider onderdeel van. Dit team straalt energie uit, ervaart plezier, wil succes behalen en delen. In de sport zijn er vele voorbeelden te noemen, maar in hoeveel topteams heb jij gewerkt of leiding aan gegeven? Hoe zorg jij als leider of ondernemer ervoor dat jij en je team/organisatie meer flow momenten ervaren? Jef geeft je tijdens de masterclass de tools in handen om als leider je team te begeleiden naar een teamflowklimaat. Inspiratie en theoretische achtergronden vanuit de wetenschap, de muziek, (top)sport en organisaties die positief scoren op teamklimaat. Tot slot een interactieve discussie over de principes waar organisaties zich minimaal aan moeten houden indien teamflow wenselijk is.
Interactieve masterclass: met paardenkracht naar flow (Kim Doornenbal MSc). Onder leiding van Kim Doornenbal – expert in natuurlijk leiderschap, EQ ontwikkeling en teamflow – leer en ervaar je hoe leiderschap binnen teams en kuddes werkt. Je ervaart de kracht van het juist inzetten van jouw EQ en leiderschapskwaliteiten. Ik daag je samen met mijn paarden uit om tot in elke cel in je lijf authentiek leiderschap te ervaren. Je leert hoe jij kan excelleren, schitteren! No-nonsense, integer, confronterend, onontkoombaar. Daar kan geen management training of boek tegen op! Durf jij het aan?
Masterclass: Succes het ultieme doel (Anice Das). 'Succes is geen garantie, 't is het ultieme doel.' Mijn weg naar de Olympische Spelen kan niet in een paar zinnen worden uitgelegd. Het hangt van zoveel factoren af hoe de route eruit ziet. Met pieken en dalen. Belangrijke vragen die ik mezelf stel zijn: Wat moet ik ervoor doen? Hoe ver ben ik bereid te gaan? Wanneer heb ik succes? Wanneer ben ik tevreden? Deze dingen zijn ook van toepassing als je succesvol wilt zijn in een maatschappelijke carrière. Topsport en het zakenleven hebben in sommige opzichten veel overeenkomsten.
Deze dag resetten we je mindset van stroperig naar growth én flow!
Praktisch en locatie:
Voor wie: de ambitieuze professional, leider of ondernemer die meer focus, flow en succes wil
Wanneer:  Woensdag 7 november 2018, van 13:30-19:00 uur. Registratie vanaf 13.00 uur
Programma: 3 masterclasses van topsprekers: experts in innerlijk leiderschap, EQ, (team)flow en topsport. Wetenschap gecombineerd met een interactieve masterclass met de inzet van paarden.
Waar: Op de unieke en sfeervolle locatie: Stoeterij Buitenzorg, Ressensestraat 7 te Bemmel.
Investering: Speciaal jubileumtarief van € 497,- excl. (normaal tarief €797,-) Waarom? 2B Unique bestaat 5 jaar.
Meld je je vóór 31 oktober aan, dan geldt het Early bird tarief van € 297. Kom je graag samen? Neem dan een collega ondernemer, MT-lid (een leider binnen je netwerk) mee voor de speciale partnerprijs van € 197,-. Het event is volledig verzorgd , inclusief een heerlijk licht diner. Prijzen zijn excl. 21% BTW
Er is maar een beperkt aantal plaatsen (max. 20). VOL = VOL Vragen? Neem vrijblijvend contact op met contact@2b-unique.nl of via telefoonnummer 06-24420158